AWP is a light weight equipment used mainly for indoor high-altitude works at subway station, theater, hotel lobby, etc. for decoration, maintenance, cleaning etc.
The unique aluminum mast structure is light and easy to move, and the support system combined with multiple safety protection system ensures the safety and stability of the platform. We can control the lifting from the platforms above as well as from panel below.
Double mast gives more loading capacity with more stability at high-altitude.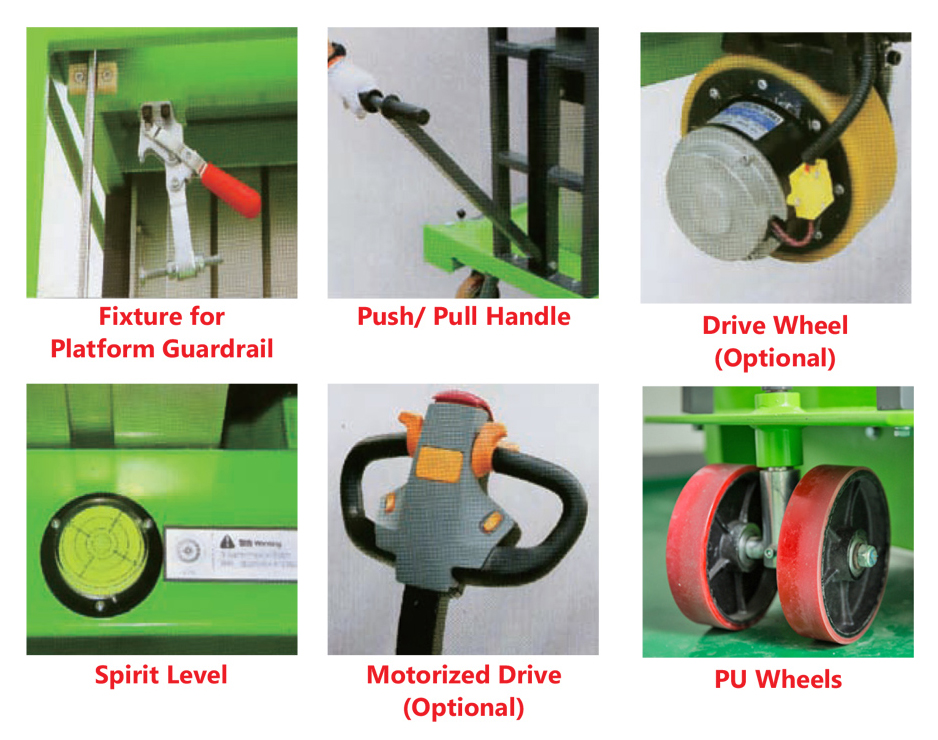 Standard Features
Auxiliary Lowering Device
Large spirit level
Emergency stop button
Ground and Platform control panels
Double Limit switches
Short circuit and leakage protection system
Optional Features
DC24V Power Supply
High grade hydraulic station
Explosion protection system
Stainless steel guardrail
Electric driving power
Insulated Platform