Mobile scissor aerial work platform is an equipment used widely in aerial work. Widely used in construction sites, workshops, warehouses, granary, bus/railway stations, hotels, airports, gas station and aerial pipeline for the equipment installations and maintenance. It is also used for decoration, street lamp maintenance and building cleaning etc.
Mobile hydraulic scissor lift platform has the advantages of being flexible in movement, steady in lifting, convenient to operate, large in carrying capacity.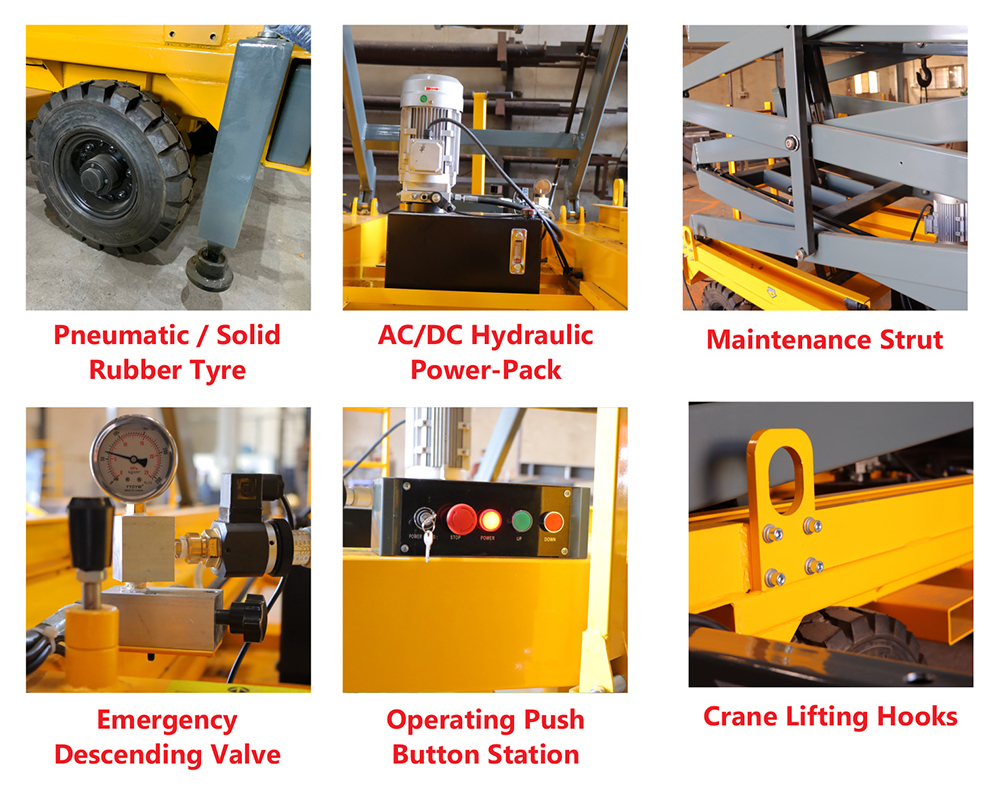 Main Features
Pointing control of lifting up and down.
Manganese steel lifting arm in high strength with rectangle shape.
Anti-skid chequered plate top platform.
The control push buttons are available on the platforms and ground.
Fine grinding cylinder in good sealing performance.
Neatly folding guardrails.
Optional extension platform.
Safety Precautions
The operating voltage on the platform is 24V.
Emergency stop button on the platform and ground.
Auxiliary lowering device.
Rain-proof design electric cabinet.
Fold-able fence on the platform.
Outrigger on the chassis for more stability.
Optional Configurations
Motorized Device (Drive System).
Extension Platform.
DC power or both AC & DC power.
Solid Tyre.