Hand stackers is hand push & hand lift stacker which provides cost – effective, handling for both vehicle loading and production areas.
Robust steel profile construction.
Easy maintenance and low running costs.
Sturdy and compact enough to fit through standard door and to operate in congested areas.
Lifting function operated by foot and hand controls.
Heavy duty C-shaped steel construction for strength and rigidity.
What type of stacker do I need?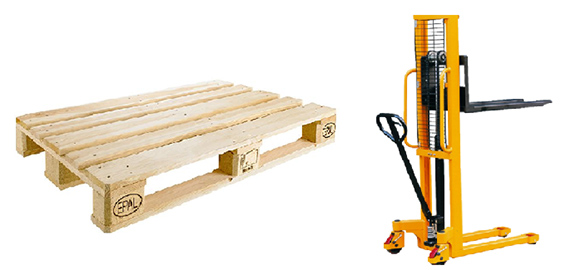 Open pallet (Without bottom boards)
There are 2 type, the first type has forks that wrap over the legs of the stacker. Both the fork and legs are then inserted under the pallet wrap over stackers can only be used with open pallets.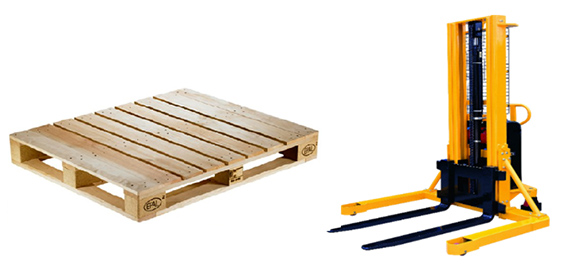 Closed pallet (With bottom boards)
The second type have straddle legs that fit around the pallet, the Fork are positioned between the legs (the fork width is usually adjustable). This type of stacker can be used with both open and closed pallets.